fluvo® water curtain systems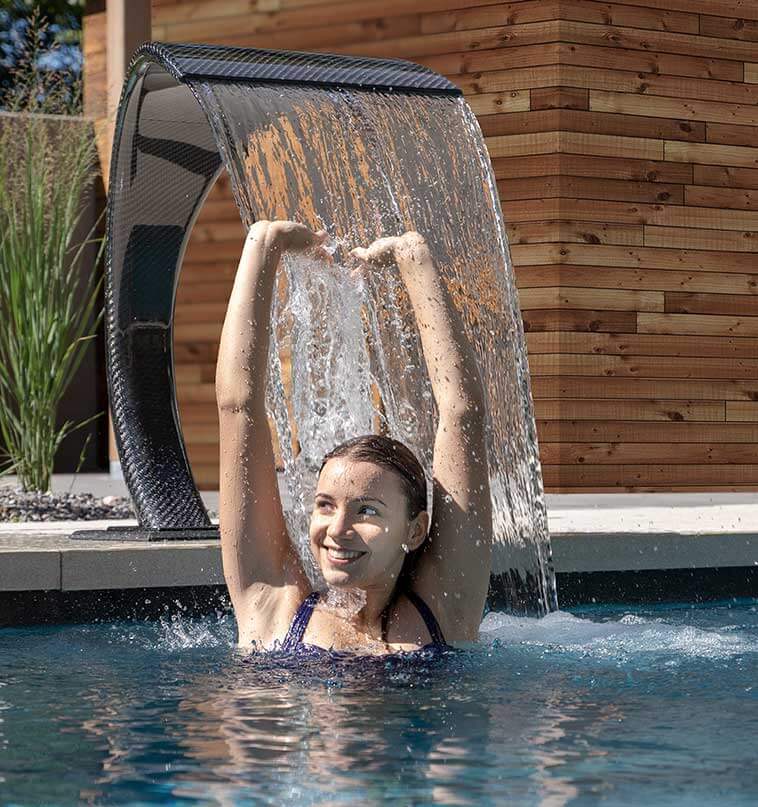 WATER CURTAINS AND WATER CANNONS ENHANCE THE POOL EXPERIENCE
fluvo® water curtain systems are visual highlights in every pool
Eyecatchers with a massage function, the architectural shape and perfect curtain of fluvo® water curtains and cannons are a welcome alternative to more adventurous bathing. In addition to their fascinating appearance, they are designed for a perfect massage of the upper body, neck and shoulders – refreshing, relaxing and stimulating the circulation. A variety of shapes and sizes are available, suitable for private pools, hotels and public pools.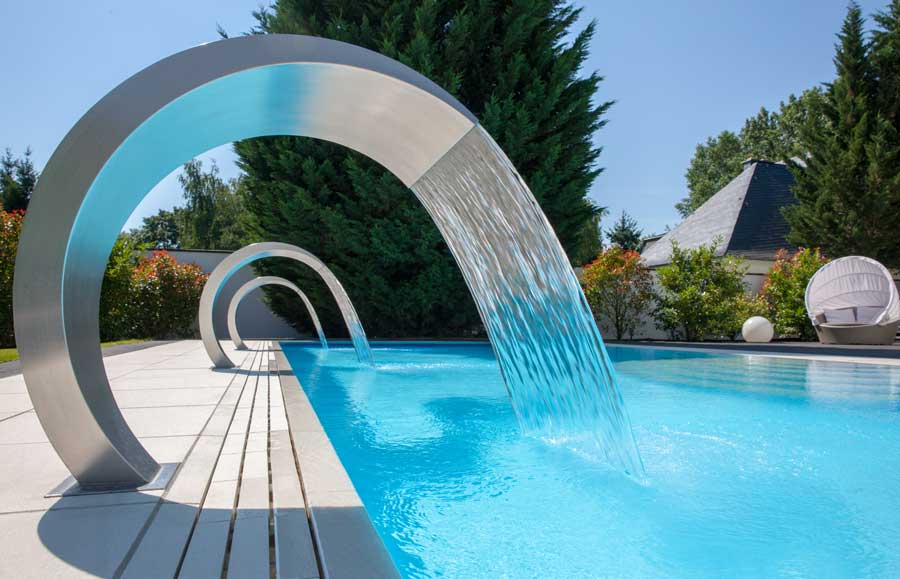 FLUVO® WATER CURTAINS
Experience, know-how and passion
In addition to providing a visual highlight on the edge of a pool, the perfectly continuous curtain provided by fluvo® water curtains is enjoyably inviting – time and time again. This perfection has been achieved through decades of experience and a great deal of know-how. The design and function of each model creates a unique, precisely calculated waterfall, and the effect achieved is equally exhilarating. All models are optimised right down to the smallest detail, guaranteeing maximum bathing enjoyment for those perfect moments in the pool. fluvo® water curtain systems are manufactured of high-quality stainless steel and also ideal for retrofitting, both indoors and outdoors.
WATER CURTAIN SYSTEM COMPARSION
An overview of fluvo® water curtain systems
Water curtains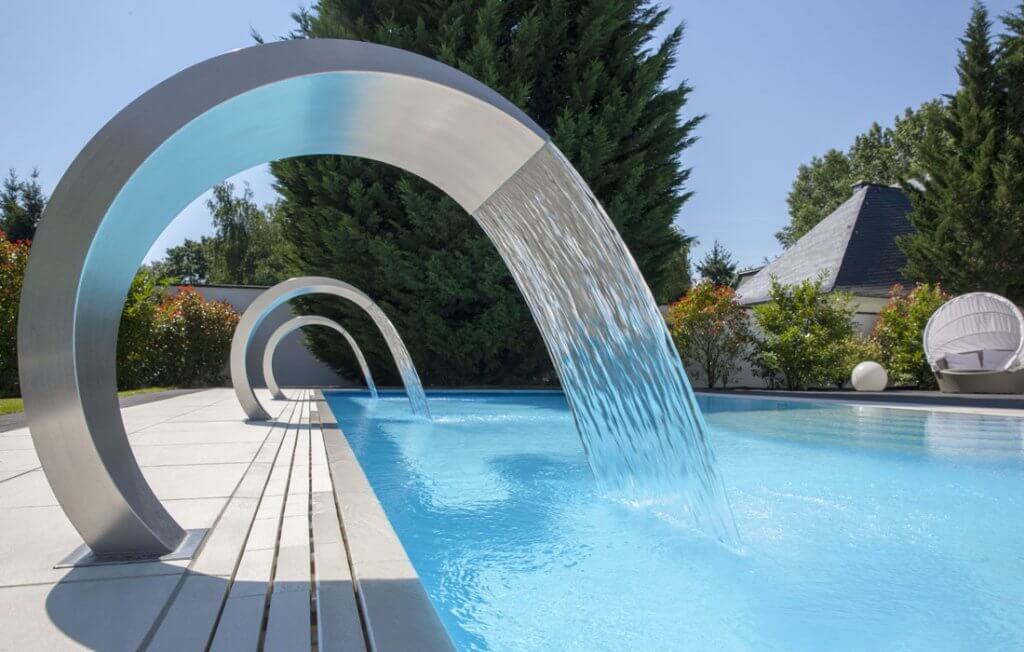 There are many reasons for choosing a fluvo® water curtain. An optimally coordinated system consisting of a pump, installation kit and water curtain ensures a consistently excellent experience every time.
Water cannons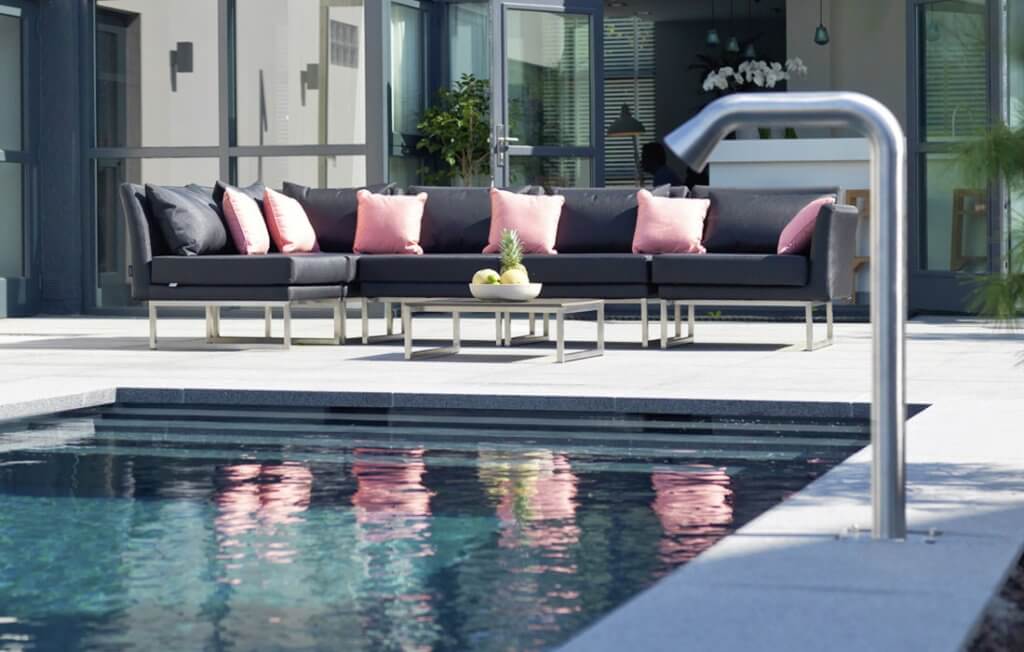 The water enters the pool in a precise, concentrated and powerful stream. A massage is really a lot of fun here. The jet is ideal for massaging the shoulders or back. Water cannons are compact and also the ideal addition to smaller pools.
Waterfalls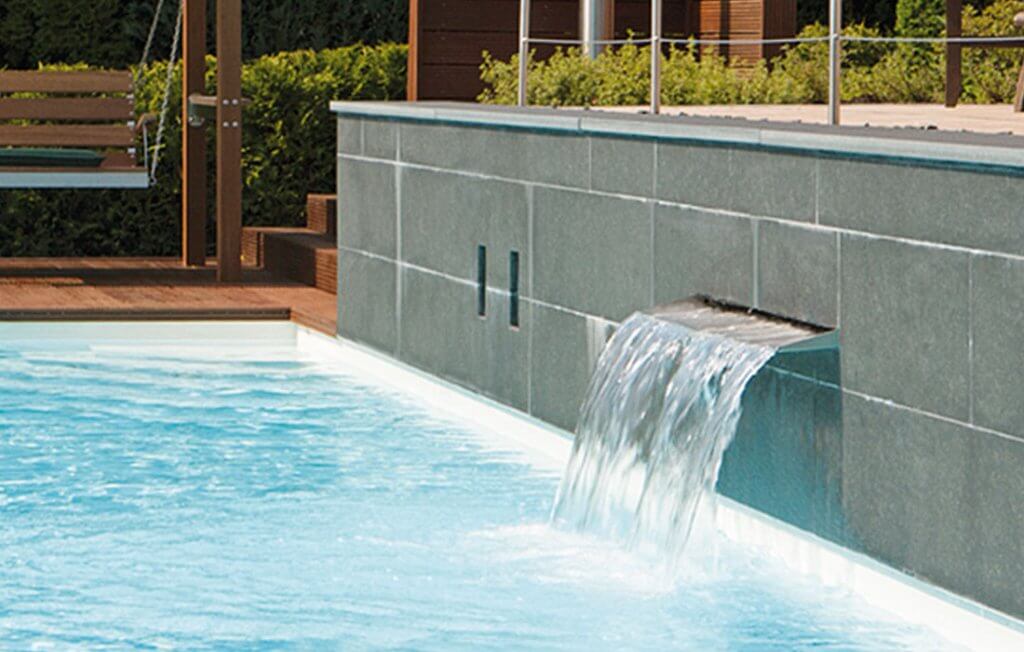 A beautiful eyecatcher for every bathing guest, with water tumbling directly out of the "rocks" in a perfect imitation of nature. As a design element, they cleverly break up long pool walls, integrating into the pool design.
Wall installation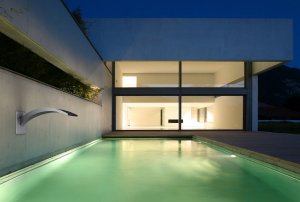 Do you have a pool with little space for a water curtain on its edge? A wall installation is the perfect alternative. As a design element, they cleverly break up long pool walls, integrating into the pool design.
Water mushrooms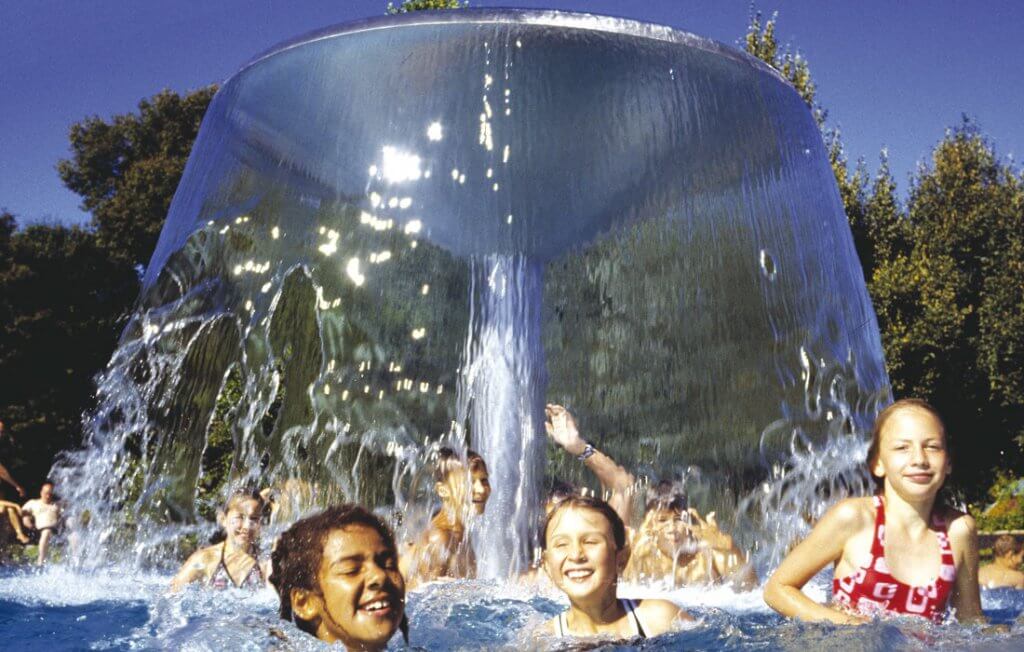 An absolute must for pool landscapes and public pools. Water umbrellas and water mushrooms are popular meeting places. They both create and enhance large water surfaces.
Children's water features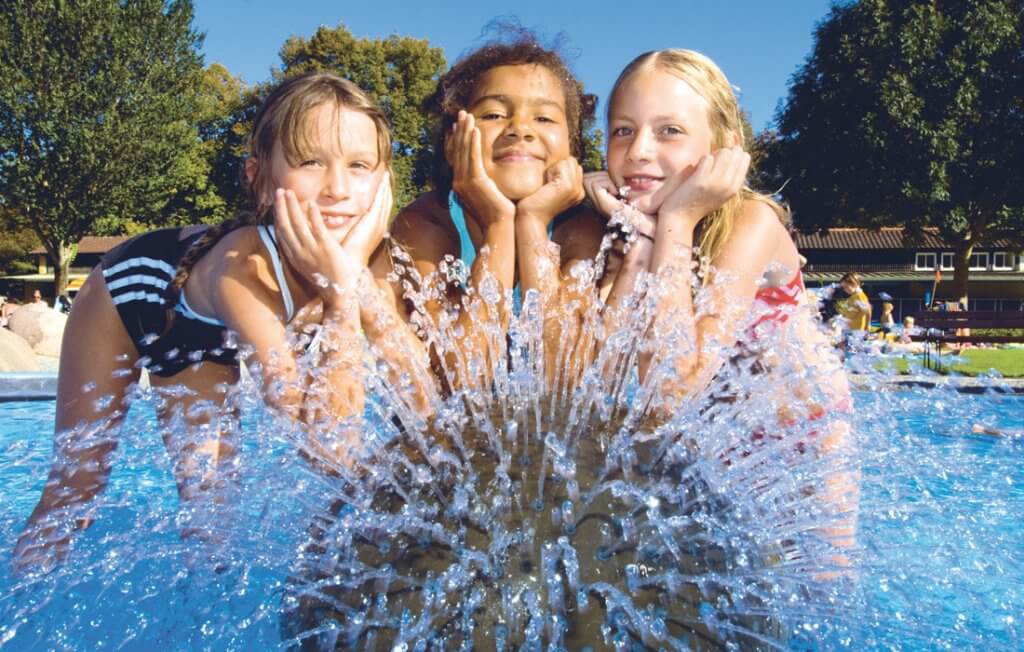 Water features for children are indispensable features in holiday resorts and public swimming pools. In dimensional and operational terms, these are designed especially for children.
cobra® water curtains
Made of high-quality stainless steel or carbon, these features are the visual highlight of any pool.
Available in a variety of designs, sizes and colours.
We're here for you!
email
Feel free to email us
Please call us
Workdays from 8:00 a.m. – 4:00 p.m.
Contact form
Use our contact form