LUCHS® UNDERWATER SPOTLIGHTS
Colour frenzy
and light effects
luchs® underwater spotlights from fluvo® give your pool an
atmospheric glow. Whether on mild summer nights, on dark winter days or at dusk – the fascinating play of light and colours creates a harmonious sense of well-being and invites you to take a relaxing bath.
luchs® underwater spotlights are available in LED or RGB versions and in various designs. The spot is ideal for the subtle lighting of seating niches, stairs or pool entrances.
The luchs® control unit is the heart of the pool lighting. Each unit controls up to 6 luchs® NT2 spotlights or 16 luchs® NT SPOT spotlights. A DMX controller, e.g. the i-light-touch from fluvo®, is used to set brightness and colour and to program your own color sequences. The future-oriented control technology can be integrated into many building technology BUS systems.
---
Product-Highlights:
Perfect illumination for every pool size and shape
Made of high quality stainless steel
Connection of up to 6 luchs® NT2 spotlights or 16 luchs® NT SPOT spotlights with just one control unit
Adjustment of brightness and colour as well as programming of your own colour sequences via DMX controller i-light-touch
Future-oriented control technology, can be integrated into many BUS systems in building technology
Technical data:
Beam angle 100-110°
Spotlight protection class IP 68 (watertight up to 5 m)
Control unit protection class IP 65 (direct wall mounting)
Dimensions:
luchs® NT2 Ø 170 mm or 180×180 mm
luchs® NT SPOT Ø 105 mm or 105 x 105 mm
Suitable for all pool types and retro-fitting
Safety and conformity with international regulations and standards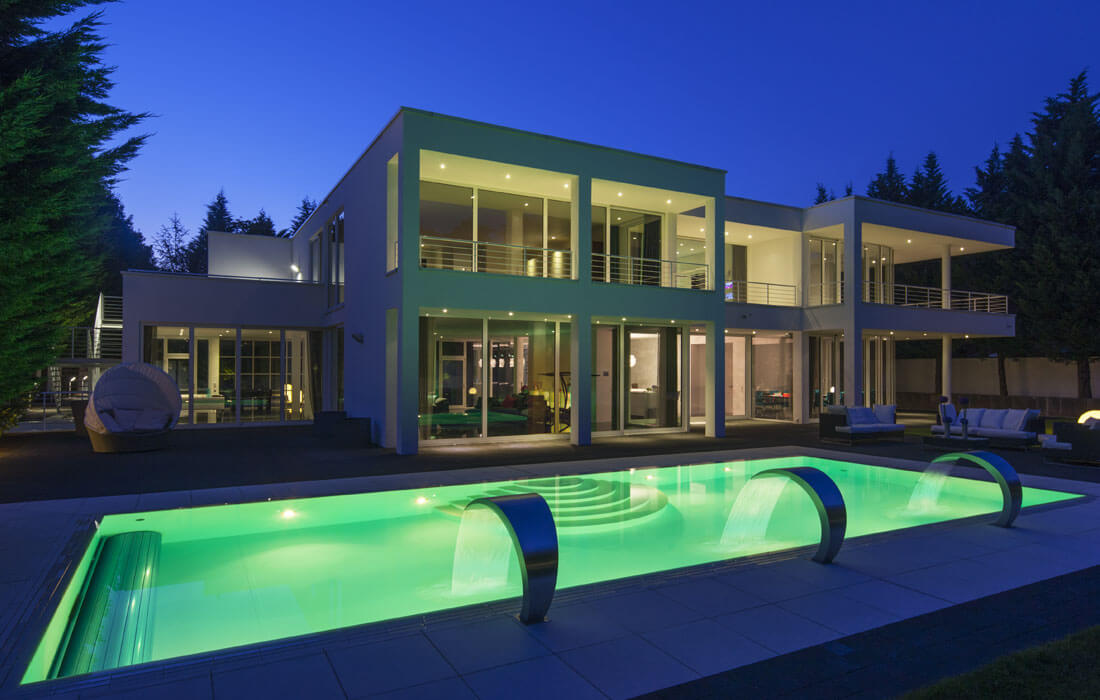 WITH A LARGE BEAM ANGLE
luchs® NT2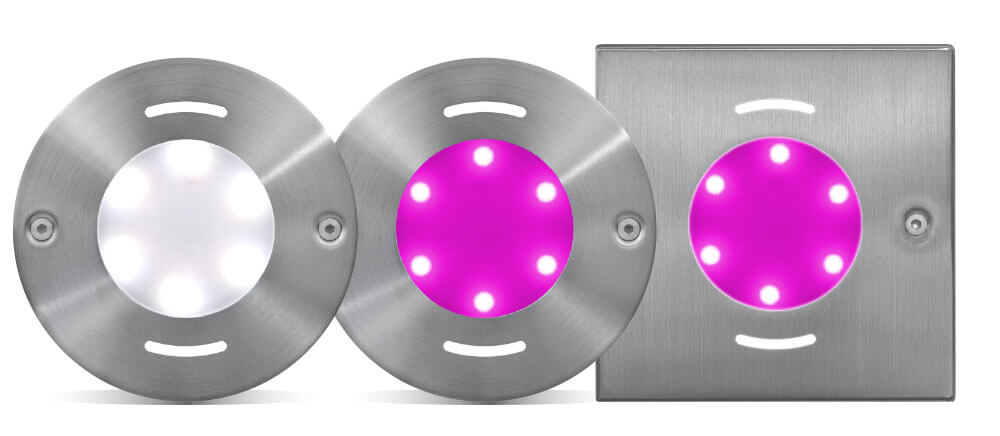 FOR TIGHTS SPACES
luchs® NT SPOT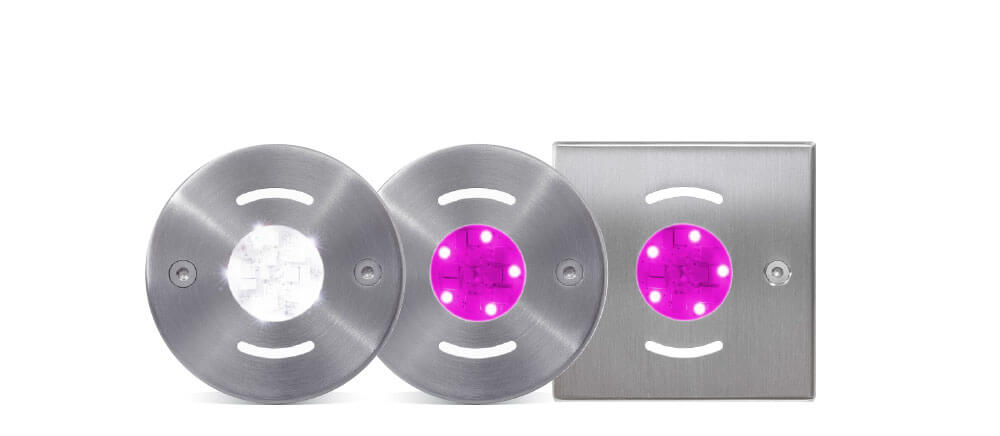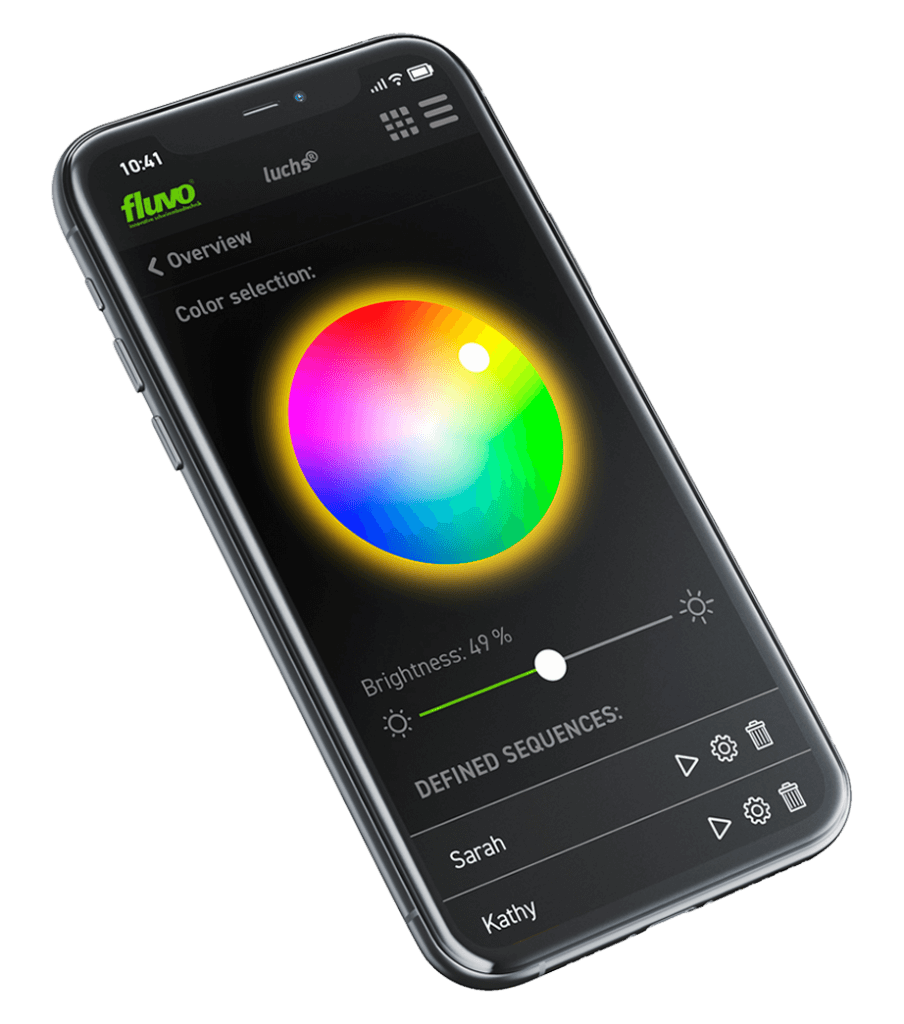 MYFLUVO® COMPATIBLE
The smart way to control lighting
Generate attractive colour tones and create individual colour effects and sequences with the myfluvo® app.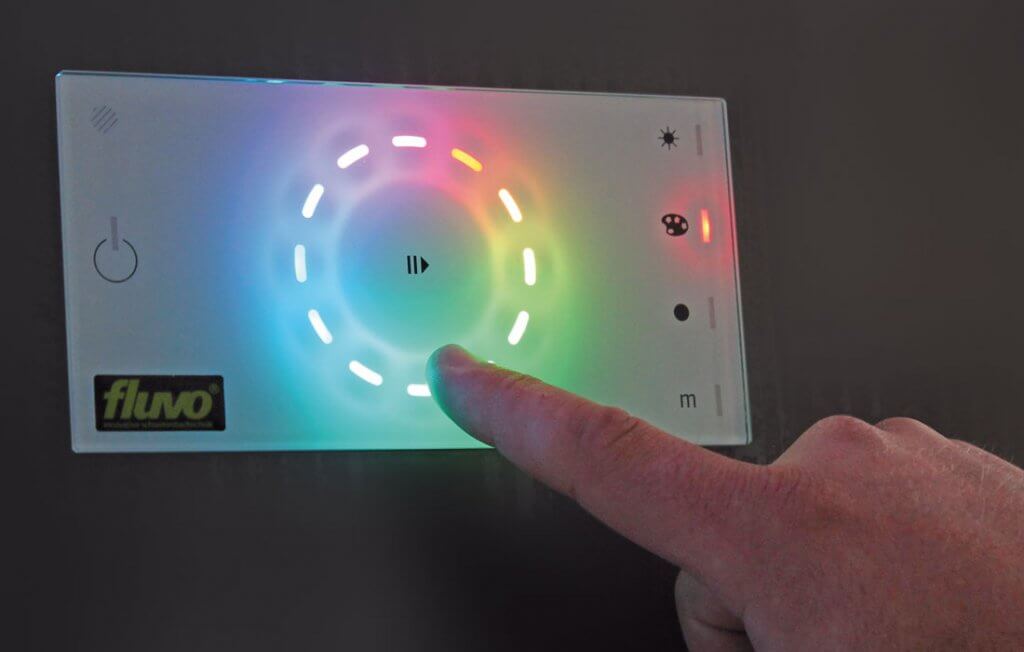 CONTROL UNIT
i-light-touch
With i-light-touch, you can control the entire colour mixing timing process for luchs® underwater spotlights through a sensitive control panel.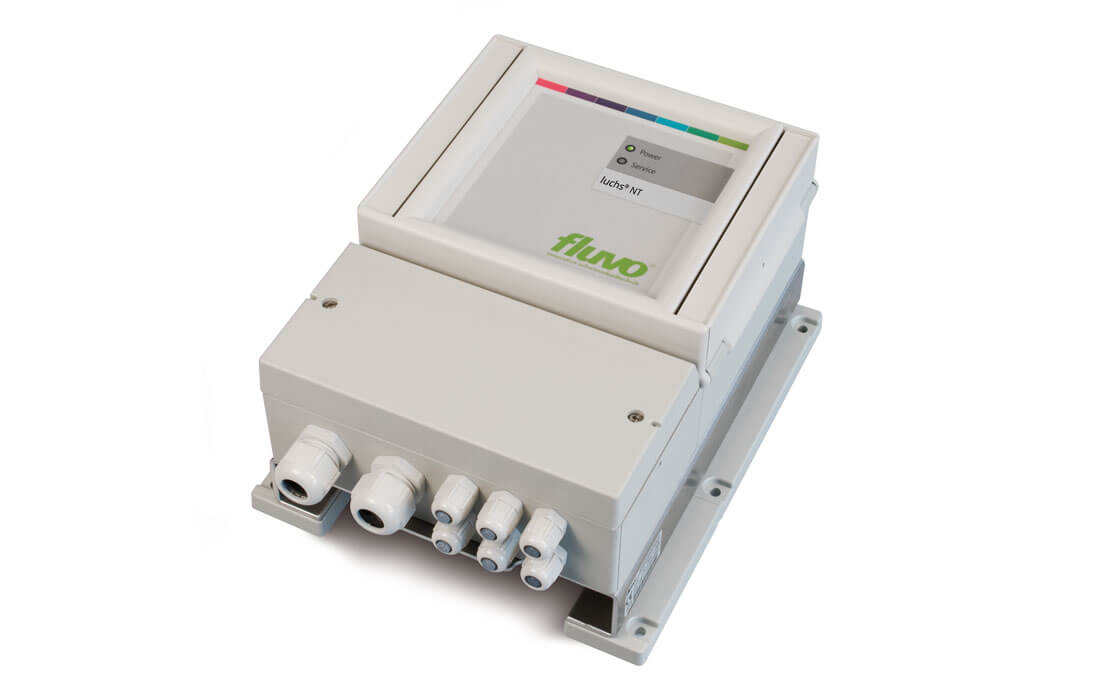 Our interface for the connection of several luchs® LED/RGB underwater spotlights as well as the i-light-touch.
Downloads
Brochure downloads
Instruction downloads
We're here for you!
email
Feel free to email us
Please call us
Workdays from 8:00 a.m. – 4:00 p.m.
Contact form
Use our contact form