An app for all fluvo® swimming pool water features
This is the app that swimming pool owners and, in particular, fluvo® customers have waited for for so long. It can now be downloaded from well-known app stores. myfluvo® represents the complete integration of all fluvo® swimming pool water features in a single user-friendly app.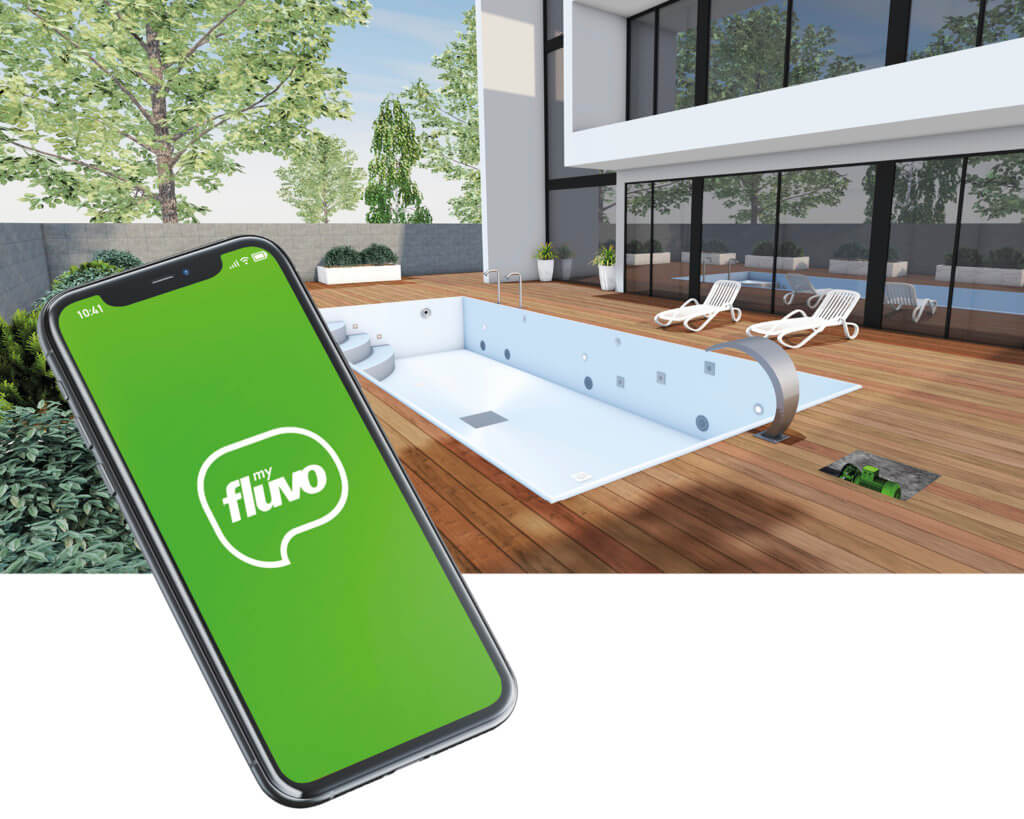 CONTROL THE SWIMMING POOL WATER FEATURES WITH YOUR SMARTPHONE
Maximum comfort – maximum swimming pool experience
myfluvo® is a remote app with which all fluvo® swimming pool water features can be controlled, combined and preconfigured, both individually and together. All water features installed in the pool can be conveniently activated and deactivated. The intensity of counter current systems, hydro-massage nozzles and water curtain systems can be configured to the desired strength and duration. Pre-settings for training and massage programs enhance functionality and offer the user the maximum convenience and comfort of their fluvo® water features. When the app is started for the first time, it determines all fluvo® swimming pool water features connected to the gateway via WLAN. These can then be named and controlled immediately. myfluvo® can also be retrofitted for existing systems with fluvo® products.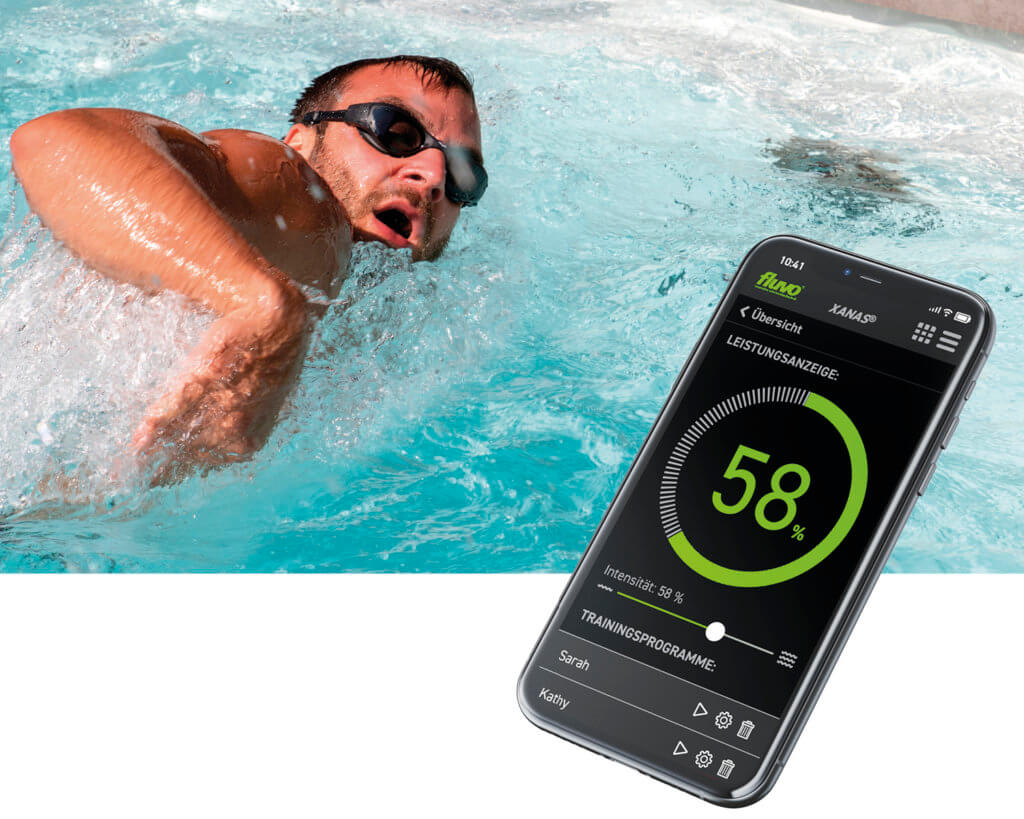 CONTROL THE COUNTER CURRENT SYSTEM WITH YOUR SMARTPHONE
Create individual training programs
The myfluvo® training program appeals to all your senses and can be started immediately or with a timer function. For example, you can program 10 minutes breaststroke, followed by 8 minutes swimming the breast crawl and, finally, 5 minutes of relaxed dog paddle. One particular highlight is the coloured feedback on counter current intensity provided by the luchs® LED underwater spotlights. Completely different colours can be assigned here to various counter current strengths. Training, massage and light settings created can also be stored for different users (father, mother, child or guest).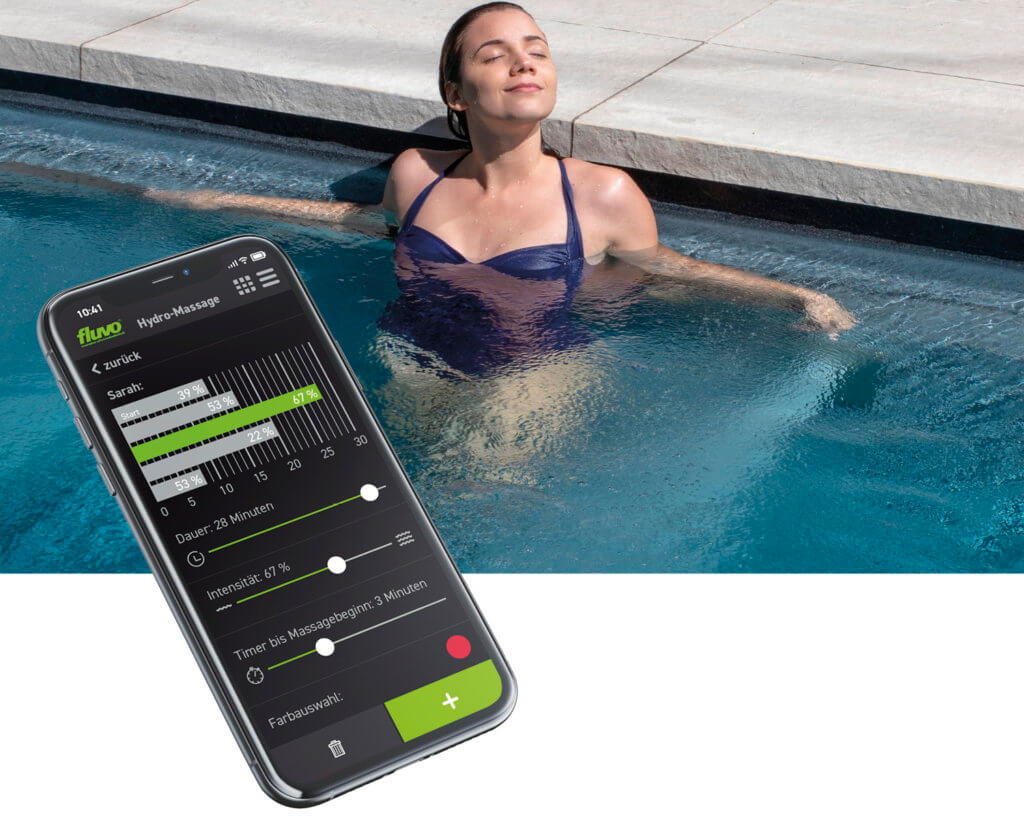 CONTROL THE HYDRO-MASSAGE-NOZZLES WITH YOUR SMARTPHONE
Create individual hydro-massage programs
A further highlight is configuration of the massage program. Water jet intensity and the massage duration can be combined with appropriate nozzles from the fluvo® hydro-massage program for optimum results. Hydro-massage really does not get more individual than this!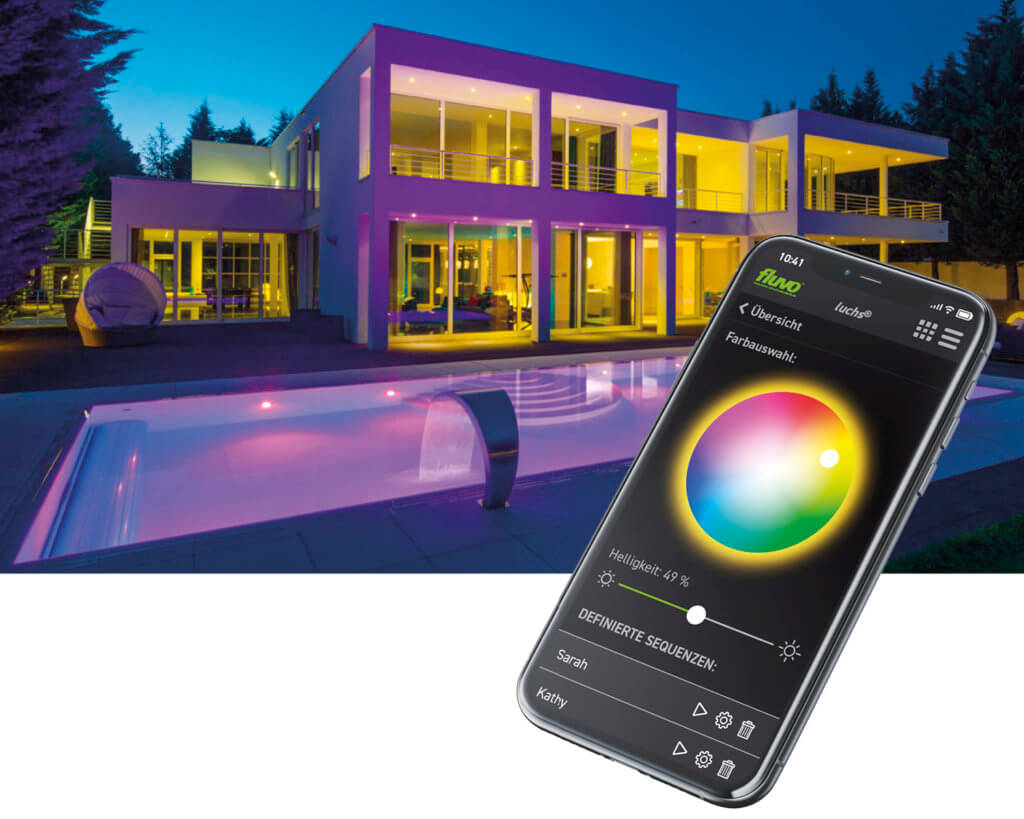 CONTROL THE POOL LIGHTNING WITH YOUR SMARTPHONE
Create individual light sequences
myfluvo® enables individual adaptation of the colour and brightness of LED underwater spotlights to match the pool and its surroundings. The app facilitates saving of different colour effects and sequences, allowing the user to exploit the complete spectrum of LED underwater spotlights. The app is also designed for series with classical white LED underwater spots, where the user can control the brightness.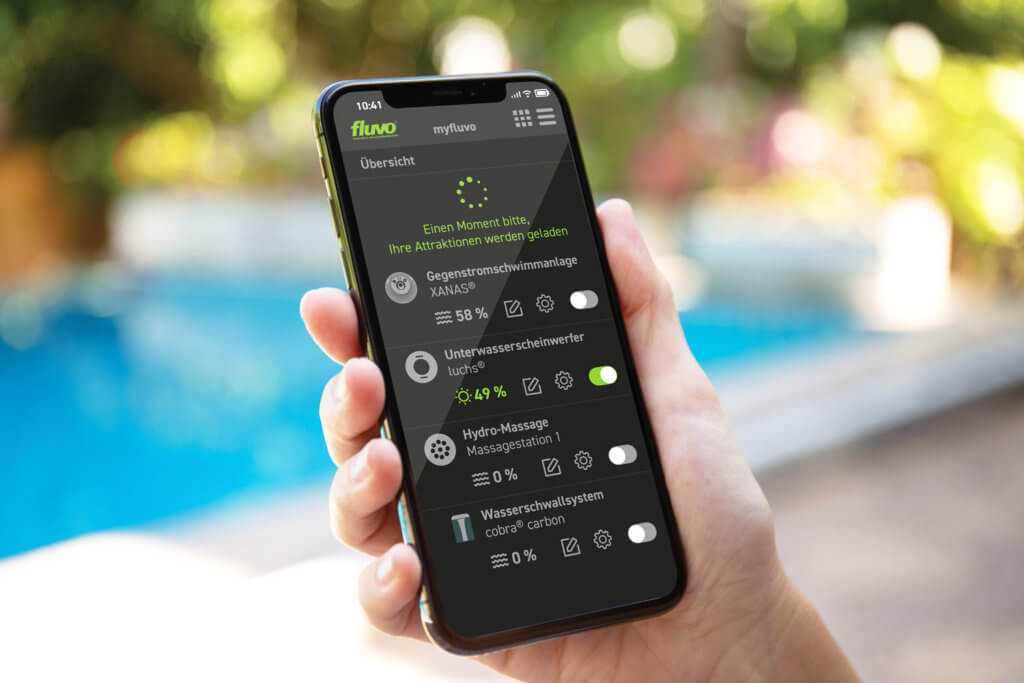 PUT IT TO THE TEST
Integrated demo function
For anyone who is still unsure or has not yet installed any fluvo® products in their pool, the integrated demo function enables them to gain a comprehensive impression of myfluvo® and the versatile options it offers.
We're here for you!
email
Feel free to email us
Please call us
Workdays from 8:00 a.m. – 4:00 p.m.
Contact form
Use our contact form