cobra® Water curtains
Visual highlights at the swimming pool
cobra® water curtains are the visual highlight at the pool.
However, they do not only enrich your bathing landscape
visually and acoustically. The massage of the powerful gush
of water on the upper body, neck and shoulders ensures a
pleasant and effective massage effect.
cobra® water curtains are made of high-quality stainless steel
or of the high-tech material carbon. The cobra® carbon is extremely robust and corrosion-resistant and can be produced
in any colour. Or in premium quality: black – with visible
carbon.
---
PRODUCT-HIGHLIGHTS:
Perfect water veil
Unique design
High-quality stainless steel
High-tech material carbon
Various sizes
TECHNICAL DATA:
Heights:
cobra® carbon: 800 mm
cobra® maxi: 800 mm
cobra® midi: 600 mm
cobra® mini: 400 mm
Suitable for all pool types and retro-fitting
Safety and conformity with international regulations and standards
Stainless steel water curtains in different sizes
cobra® inox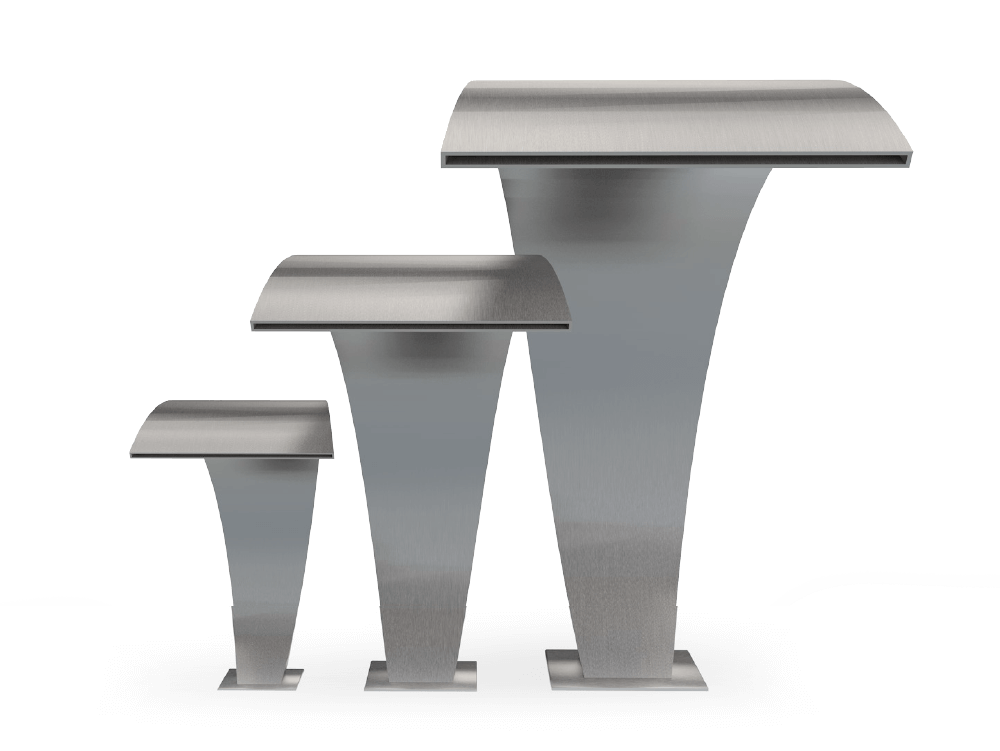 Carbon water curtains in different colours
cobra® carbon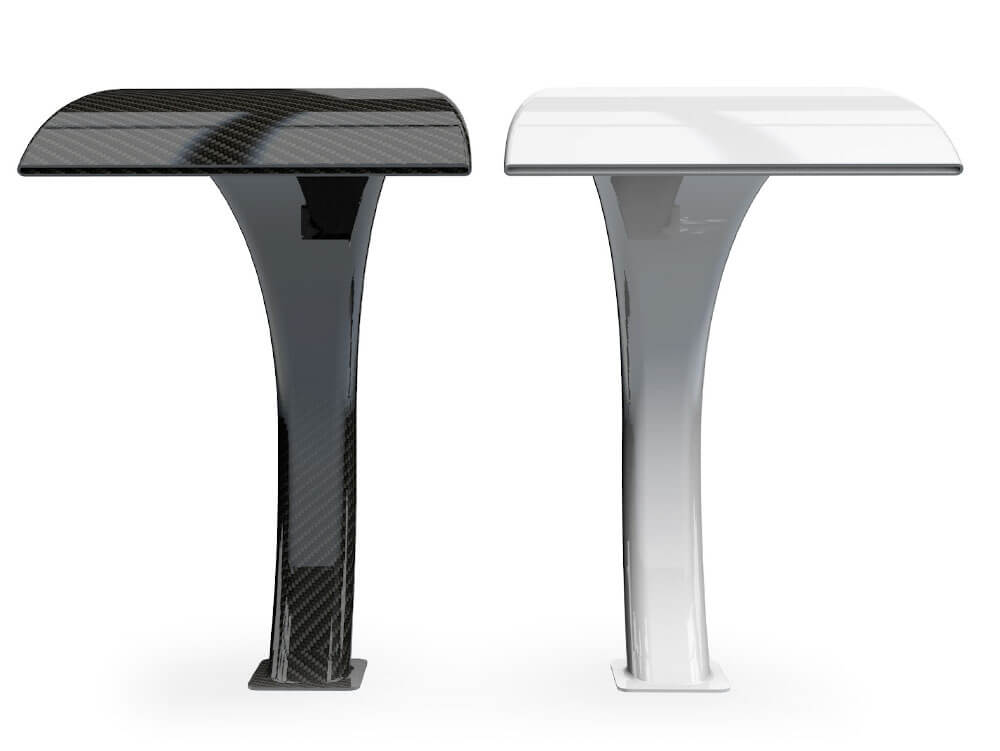 DIE SCHWALLDUSCHE AUS HIGHTECH-MATERIAL
cobra® carbon
Mit dem Spitzenmodell cobra carbon bietet fluvo® neben vielfältigen Schwall- und Strahlvarianten für alle Einsatzbereiche auch ein absolutes Hightech-Produkt. cobras imposanter Rundbogen ist carbonverstärkt, daher besonders robust und auch für Mineral- und Solebäder geeignet – ein ästhetisches Highlight, dessen geschütztes Design die Sinne anregt.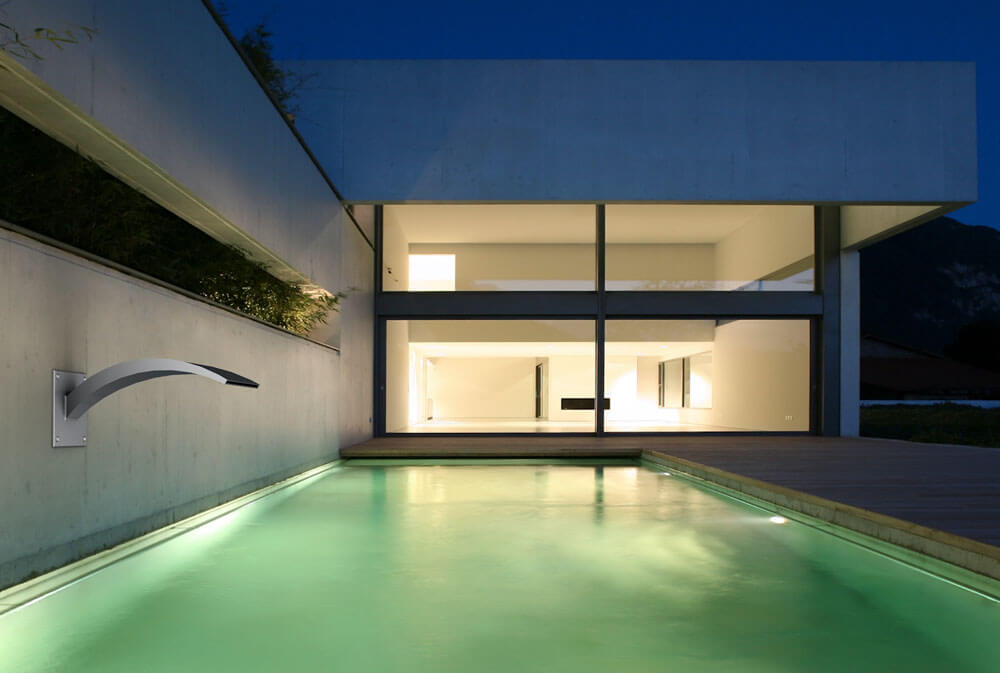 NO SPACE ON THE POOL EDGE?!
cobra® wall mounting
The water curtain cobra® in stainless steel is also available for wall mounting.
WATER CURTAIN IN RAL-COLOURS
Set colour
accents
cobra® carbon water curtains are available in different
RAL colours upon request.